The panoramic Ethic Étapes dining room is located in the main chalet. Its large bay windows allow you to admire the stunning scenery of the southern slopes of the Vanoise National Park and the Dent Parachée.
Pour plus de convivialité, vous serez installés sur des tables de 10 personnes et pourrez partager ensemble les repas directement servis à table.
In a spirit of conviviality, guests are seated at long tables for up to 10 people to enjoy a friendly meal with table service.
Wine and dessert are included with each meal. Sample the dishes on our traditional menu, such as Fondue Savoyard with local Beaufort cheese, or our organic menu (including vegetarian dishes), all prepared with the greatest care by our chef.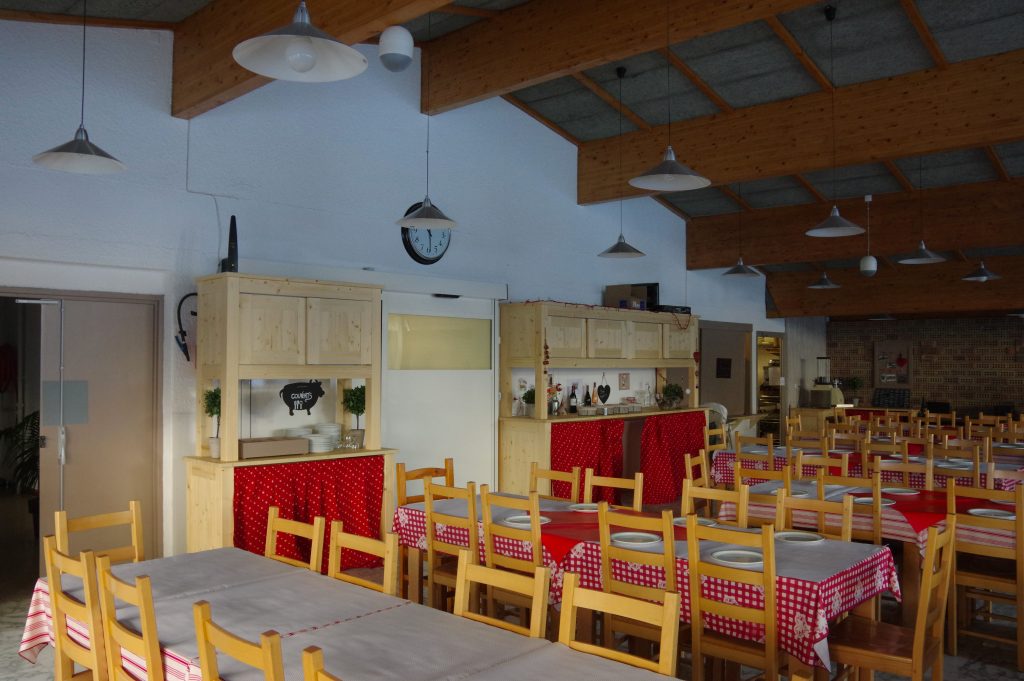 If you want to eat out on the slopes during your winter stay, not to worry! Simply sign up the day before for a packed lunch to be provided (you will need to supply your own bottle of water). Prior reservation two weeks in advance is required for groups.
Every morning, treat yourself to our gourmet breakfast buffet of local, organic home-made produce!
For your well-being and for the environment, our selection of produce promotes the use of short food supply chains and local and seasonal produce and includes an increasing proportion of organic food.
In 2015 we were awarded the EU Ecolabel, an important reward for all our ecological work and a guarantee of trust and quality of service for you.